Summer Associate Interview Schedule
2019 Class of Summer Associates
We are pleased to welcome our 2019 class of summer associates who are scheduled to begin with us in June 2019:
Rachel Pawlak a 2L at Indiana University
Abigail Forth a 2L at American University
Christopher Hoke a 2L at Case Western Reserve University
Ranja Bose a 1L at Suny Buffalo
2020 Interview Schedule
Woods Oviatt will be interviewing during the summer of 2019 for Summer Associate positions for the summer of 2020. We have interview sessions scheduled at the following law schools. Please contact your college to set-up an appointment.

Albany Law School - August 5th, 2019
Albany Law School - Career Center
80 New Scotland Avenue
Albany, NY 12208
518-445-2332

Cornell Law School - August 26th, 2019
Cornell Law School
Career Services Office
144 Myron Taylor Hall
Ithaca, NY 14850
607-255-5873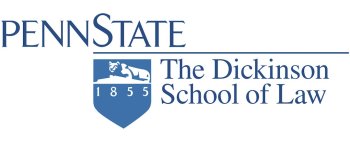 Penn State Law School - August 13th, 2019
Lewis Katz Hall, 150 S. College Street
Carlisle, PA 17013
717-240-5000

SUNY Buffalo Law School - August 7th, 2019
John Lord O'Brian Hall
University at Buffalo, North Campus
Buffalo, NY 14260-1100
716-645-2052

Syracuse University College of Law – August 5th, 2019
Dineen Hall, Suite 214
950 Irving Avenue
Syracuse, NY 13244-1030
315- 443-1941
---
If you attend a law school other than those at which we conduct on-campus interviews and would like to be considered for a summer associate position, please send your cover letter, resume, transcripts and a writing sample to Derek VanOrman at Woods Oviatt Gilman LLP, Attn: Derek VanOrman, 700 Crossroads Building, 2 State Street, Rochester, NY 14614 or via email to dvanorman@woodsoviatt.com.
All submissions must be received by August 31, 2019 for consideration for the Summer 2020 program.